Berghaus – Weekly EPOS Reporting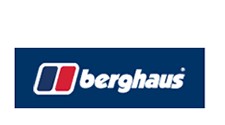 The Problem
The sales team at Berghaus receive sales data weekly from each of their top 4 retailers, the data from each retailer arrives in an entirely different format with different product and date references and the team had no way of comparing sales across these retailers over time or combining their total sales of any given product.
They received reports from Finance giving them details of what they had sold to the retailers as a total but these are PDF documents so don't allow for further data analysis.  This information also doesn't give a view of how well the products are selling out in store and how much stock the retailers are holding.
The Solution
Nadine Thompson, Head of UK Sales, contacted Franklin John knowing that with their experience of consumer goods sales and love of spreadsheets they would be able to combine the weekly data in a way which enabled the team to understand and interrogate the UK retail picture.
Franklin John worked with Berghaus to build a tool which requires a minimal input from the retailers and combines it with time and product information.  The end result is a file which has sales for all Berghaus products for the last 2 years.  There are summary sheets, with sales displayed both numerically and graphically so as to be easily understood.  There is also a summary sheet for each retailer that can be shared directly with the retail buyers.
Whereas before the team could only look at one week's sales for one retailer at a time, they are now able to answer any sales question they may have.  There is enough flexibility within the tool to quickly identify issues and drill down to the root cause without having to refer to any other documents, write any formulas, or download any data.
The Feedback
"The sales tracker means that we can share the performance of our products and categories with the business and our customers and use this to develop better plans for the future whereas previously we would have been basing these decisions on sell-in or not comparing like for like sales. The sales tracker is shared as part of the monthly board meeting with the Exec to give them an overview and also as part of quarterly reviews with customers. We have had a tough season this winter with mild weather which has impacted on our sales but we have been able to use the data to understand which categories have been hardest hit and where we are still seeing growth.
Franklin John were the right company as you really understand from a sales perspective what we wanted to achieve and understand that the principles are the same whatever product or industry you are working in."
Nadine Thompson – Head of UK Sales
If you would like to discuss a similar project for your team, please get in touch:
Call:    Emily on 07885 990373
Email: enquiries@franklinjohn.com