innocent – Category Management Tracker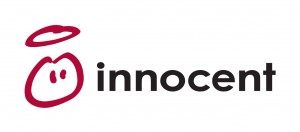 The Problem
The category management team at innocent got in touch with Franklin John in the hope that there was a simple way to centralise category information.  Without a central resource for category data each manager was spending a lot of time pulling data individually.  There also wasn't a quick, instant way for senior management to get an overview of the business.
The Solution
Emily worked with innocent to design a tracker that would meet the team's needs.  Combining IRI category sales and Kantar data, with internal distribution and promotion tracking, the end result has meant that all the essential category information is available in one place and is automatically updated every month.
Having all the information pulled into one document saves the category managers many hours a week, ensures consistency and removes duplication across the team.  Senior management can now review innocent's performance and that of each of the retailers within the Chilled Juice category without anyone having to do any additional work.  With all the information readily available category managers can quickly identify issues and use their time to dig deeper into the reasons and make recommendations.

---
The Feedback
"Quite simply, this tracker is an absolute Godsend! It perfectly addresses everything we've been looking for and has all the useful category information here at the click of a button. Not only does it compile a host of complex data in one spreadsheet; but it does it in a simple and manageable format.
Thanks again for your help pulling such a useful tracker for us. Given trackers often add complexity and time, great to have one which really does the opposite!"
Henry Stafford – Commercial Manager
"Emily was an absolute pleasure to deal with in developing the tracker – incredibly proactive and efficient. She completely understood what we were trying to achieve and worked collaboratively and honestly with us to get the best outcome for our needs. I now use the appropriate parts of the tracker for both internal and external meetings, and it is also used to populate reporting charts and tables, which has saved the entire Category team days each month"
Rhian Williams – Category Manager
"The tool Emily has created has been invaluable as it has delivered a one stop shop for topline account information. The tool saves me time pulling data and I can immediately set about to look at risks and opportunities in more detail."
Kate Nixon – Category Manager
If you would like to discuss a similar project for your team, please get in touch:
Call:    Emily on 07885 990373
Email: enquiries@franklinjohn.com