Procter & Gamble – Excel Training for Graduate Scheme Induction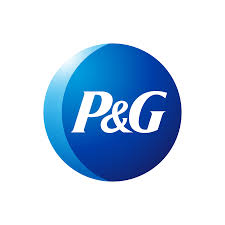 Following a very successful training programme run for the entire UK sales organisation in 2016, Emily has been invited back to P&G every 6 months since to train the latest recruits.  Often fresh out of university into their first job, few graduates have had enough exposure to Excel to cope with the demands of the job.
Emily has designed a course which introduces graduates to all the key Excel shortcuts, tools and techniques in the real life context of the job.  The course is run within the first two months of their career, giving them time to have had some hands on experience and to understand the context, but not so long that they're devastated they haven't been taught sooner (which is the general response amongst Emily's trainees!).
The course is always exceptionally well received and widely recognised as a highlight of the annual calendar.  When asked 'What did you like?' graduates have replied with:
"Amazing course and very well taught – best course I have done with P&G to date!"
"A-MAZ-ING brilliant pace, loved the practice and interaction"
"Awesome, so well explained. Great practice through to consolidate"
"Fantastic, so useful to my day. Emily kept things simple and clear"
"Great working atmosphere, patient and perfect pace – amazing"
"Blew my mind – this was excellent, best trainer"
"This was incredibly useful and really well run"
"Mind blowing!"
"Amazing!"
"Favourite session by far, so helpful, Emily is amazing!"
"Lovely lady, approachable, interactive session. Favourite part by far!"
"Extremely helpful"
"All of it.  Brilliant attitude to coaching what can be a very difficult topic"
"Really really good – great to get the basics and awesome to have a small group with lots of attention"
"Really useful for getting my day job done quicker and accurately"
"Amazing, quick wins and time saving ideas"
"Lots of practice and examples"
"Very engaging, huge help with take-away tips that will support insights"
"Very beneficial – made excel very simple"
"Eye-opening, will save me so much time.  Very clear and well explained"
"Hands-on, patient, went through slowly"
"All useful and P&G specific, such good take-away skills"
"Best session yet"
"Simple breakdown, patience and presenting style"
"It was genuinely perfect for beginners"
"Really helpful and will be very useful"
"Really enjoyed working through all the examples individually and together"
"Simple, relevant, interactive"
If you would like to discuss a similar project for your team, please get in touch:
Call:    Emily on 07885 990373
Email: enquiries@franklinjohn.com