Unilever EPOS manipulation & tracking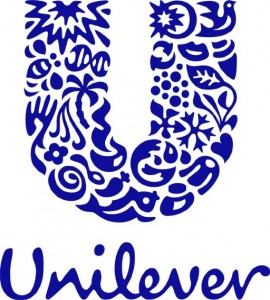 The Sainsbury's account team at Unilever felt they weren't as close to the detail of their business as they should be.  Although they had reports provided by the business they were not adequate for their needs.  Each account manager required a slightly different view of the numbers depending on the architecture of their category.  This resulted in many hours pulling ad-hoc data, often daily, from different systems to answer their business questions.  Everyone agreed that this was not the best use of their time.
This is when they contacted Franklin John and asked us to design a course to maximise their Excel skills and build them a spreadsheet which could meet all their weekly data needs.
The Training
The day's training started with 'Top Tips and Time Saving' techniques in Excel.  33% of the content was entirely new to the group and a further 22% were important shortcuts and techniques some people had heard of but weren't using regularly.  Following that, the group learnt how to build and manipulate Pivot Tables and got a thorough understanding of their capability.  After lunch Emily deployed the tool she had created for weekly business tracking and the team got to grips with its capability and the weekly maintenance required.
Each account manager was then given the raw data from which to create their tracker and worked to complete for the rest of the afternoon.  This meant that each account manager ended the day with a completed tracker which they could start using immediately.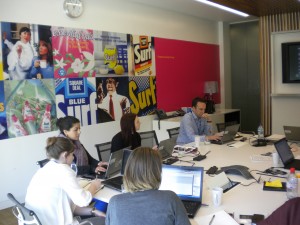 Emily spent a further half a day with the team implementing top sheet summaries for each account manager which roll up to a total team tracker.  This gave the team a one page summary of Sainsbury's total category versus the year before, for last week, the last 4 weeks, JS year to date and Unilever year to date sales and share.
The EPOS solution
designed
The EPOS solution was a tracker which requires 5-15 minutes a week to update and can then enable an account manager to view all the business metrics they require.  They have the ability to instantly convert sales to share, switch between company and customers fiscal years, and look at any sku group classification they require.  The tracker does not require any external support and each account manager can adapt their own to suit their category needs.
The
Results
The feedback score for the day was 4.6/5 with Emily scoring 4.8/5 as a trainer.  Participants reported spending an average 26 hours a week working in Excel and they all thought they would save a minimum of 3 hours as a result of the training, with 33% expecting to save more than 3 hours a week!  100% of participants would recommend this training to their colleagues.
The Feedback
"I was initially surprised at the lack of data reporting available to the team.  Thanks to your help we now have a tool that is giving us the information we need to be an effective sales team.  One of the opportunities I could see coming in was to increase our emphasis on reviewing external performance, we are now spending the first 15 minutes of our fortnightly catch ups reviewing the top sheet summaries. This is improving our understanding of the market and helping us to track where we are versus the key share targets. We are starting to share these top sheets with key directors internally who are impressed and are taking a great interest in the quality of our information. My team is also standing out versus their peers …we are seen as best practice."
Andy Barr – Household & Personal Care Team Leader, JS Account Team
"I thought it was a great session and the most efficient use of a day I have had in a long time, the time saving tips and overall Excel capability Emily shared was incredible."
"Your spreadsheet has changed my life.  Everyone is laughing at how much I'm loving it, but I don't care!"
"Very relevant course – great to have a trainer who really understood how we use the tools"
"It was very useful to have relevant real examples to Unilever and account management"
"Excellent trainer, very friendly and helpful"
"Overall amazing and efficient, can't wait to understand my business better, more easily and regularly "
Account managers who attended the training
If you would like to discuss a similar project for your team, please get in touch:
Call:    Emily on 07885 990373
Email: enquiries@franklinjohn.com